Expires June 30, 2022
We've got all the features you need to get that body in tip-top shape! As a full service fitness centre there's no stone left unturned when thinking about what fitness techniques will work best for you. From group trainer supervised regular daily fitness classes to indoor Aquafit classes in a salt water pool, there's no part of your body you cannot work.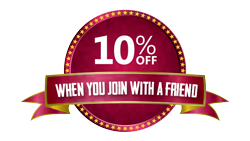 Members of the Pembroke Fitness Centre receive full access to the gym, weight room, indoor salt water pool, hot tub, saunas and cardio equipment. There are also premium fitness programs a member receives membership pricing when participating. Why not checkout our personal trainers to help you along your way?

If you are seeing this message the $139.99 for 4 Months special has expired. Please visit our Pembroke Fitness specials to see what special is currently available.