Fitness Summer Special for Students
Fitness Programs & Classes for Men & Women of all Ages
You're on this page because it's spring and your body feels the change in the air. It's telling you "I've been cooped up all winter long, let's get in shape for the summer months". You and your body are one so you inner-stand the right thing to do…
FITNESS SPECIAL: It's time to Spring into Fitness
For only $31.25 PER MONTH (4 months for $125.00) you'll get full access to the longest standing fitness facility in Pembroke.
Expires August 30, 2019
Your fitness membership includes access to the following:
Indoor Salt Water Pool, hot tub & sauna
Floor Classes On Our Regular Schedule
Access to our fitness store
Over 24 floor classes per week taught by certified fitness trainers
Full use of our cardio equipment
Discount on specialty classes such as spin, TRX, Running Program
We also offer Personal training in the water and on land; Aqua fit classes, Spin, TRX, Running program, Nordic Walking, Vascular Health classes and Tanning.
Special events such as Yoga Brunch and Flow & Flowers our members have first right of participation to.
Why Get Fit With Us?
If you're not familiar with the Pembroke Fitness Centre it's time to get acquainted, because we are Pembroke's longest standing fitness facility. We have been providing fitness classes, personal training and group training in a fully equipped gym since 1988.
We also offer personal training, aqua classes, Spin and TRX Training
Sculpt Your Body With Fitness Classes
All Cardio
Body Sculpt
Boot Camp
Low Impact
Muscle Madness
TRX Training
Rep Reebok Pump
Senior's Cardio
Senior's Toning
Step Reebok
Yoga Classes
POP Pilates
Spin Classes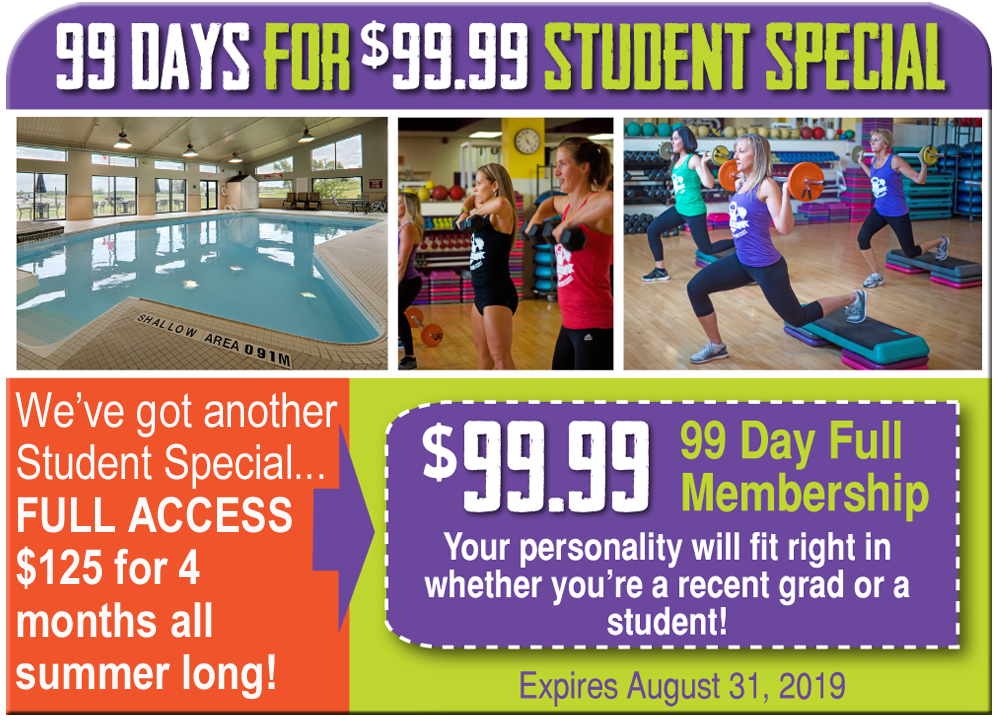 Special Member rates for Spin and TRX classes
Another Summer Student Special